Our Mission
Finding creative and innovative ways to provide hope and purpose for individuals with disabilities
At TCH, we support some of the most vulnerable people in Arizona. We ensure the more than 23% of Arizona adults with developmental or physical disabilities have the support and opportunities they need to live life to the fullest. From helping adults with disabilities develop critical life skills to guiding them through career training with the goal of independent employment, we offer Arizonians with disabilities the tools they need to make their own choices, improve their abilities and gain control of their lives.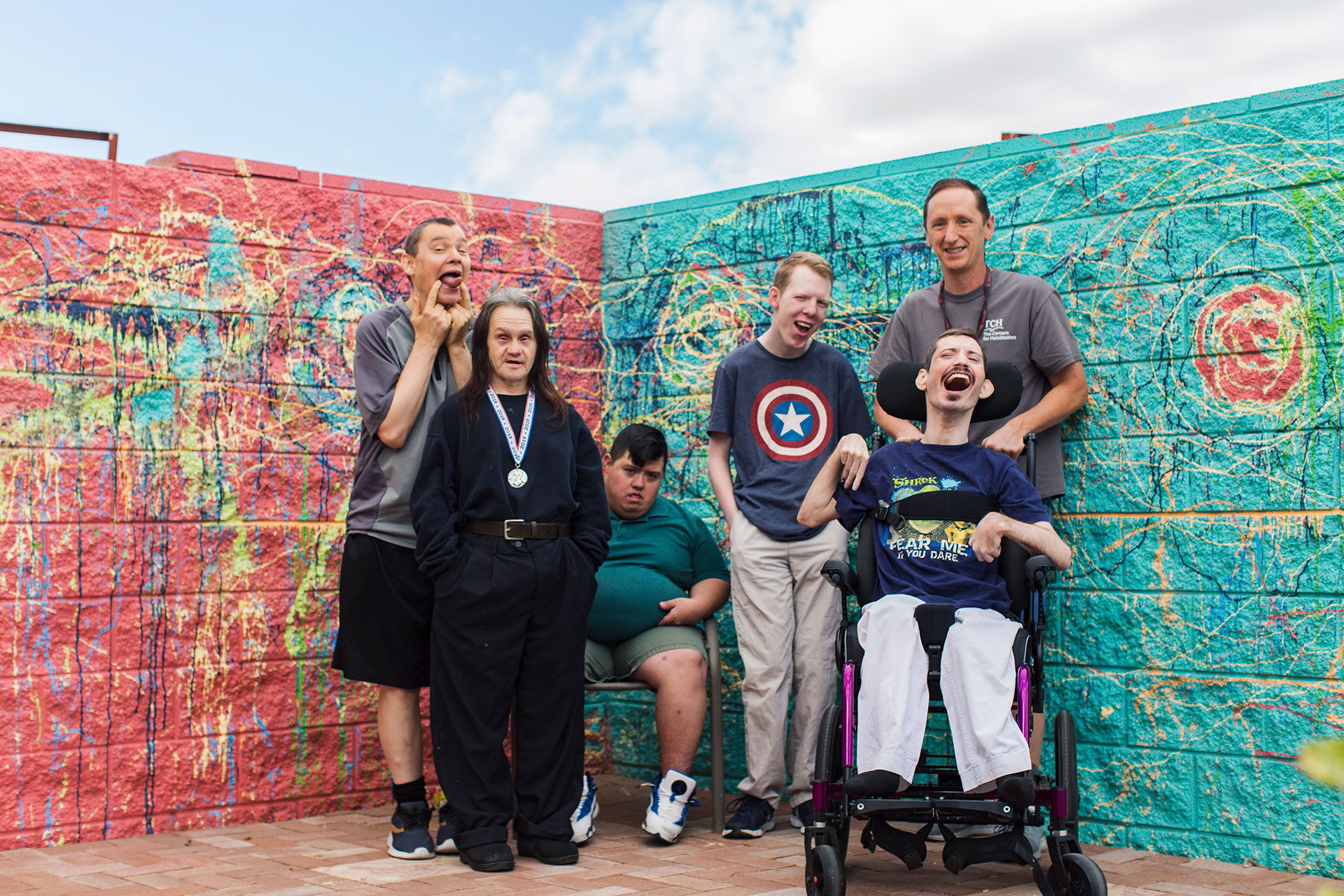 Senior Management Team
Meet our extraordinary management team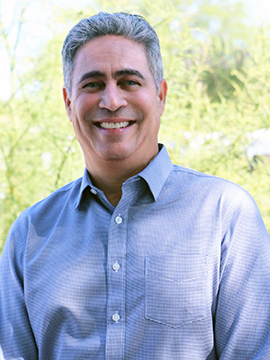 As Chief Executive Officer, Jeff is responsible for providing long term strategic planning and day to day leadership for the organization. Jeff works with the board of directors and the executive management team to establish and achieve business objectives consistent with the core values and mission of the organization.
Jeff took his first tour of TCH's facility in 2010 and was immediately drawn to its compelling mission. He subsequently served on the TCH board of directors for seven years, including two years as its chairman. Jeff has a B.A. from Boston University and a J.D. from the University of Arizona Rogers College of Law.
Prior to becoming TCH's CEO, he practiced management side labor and employment law at a local and national law firm, where he held various leadership positions. In addition, Jeff was also recognized on multiple occasions as a leading lawyer in his practice area by virtually every peer and client rating service, including; Best Lawyers in America, Martindale-Hubbell, Chambers are Partners USA, and Southwest Super Lawyer.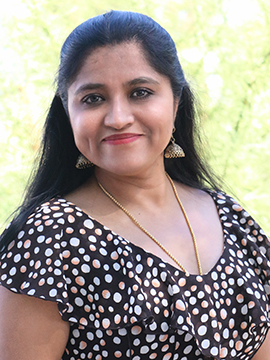 As Chief Financial Officer at TCH, Jayashree Ganesan is responsible for managing and controlling the various financial activities of TCH and its affiliated organizations. Her primary duties are to provide timely and accurate financial statements to the Senior Management and the Board of Directors. Ms. Ganesan oversees the financing needs and business opportunities that enhance the financial performance of the organization. Ms. Ganesan has over fifteen years of experience in industry and public accounting. Ms. Ganesan is a member of the Arizona Society of Certified Public Accountants. She is a proud graduate of Class XXXIV of the Tempe Leadership Program. She serves on the Board for the Tempe Chamber of Commerce and is part of the Economic Development Committee. As part of AAPPD, She Co-Chairs the CFO Committee and is actively involved in the ASK Committee. Jayashree has her Master's in Business Administration from the University of Madras, India. She is a licensed Certified Public Accountant in the State of Arizona.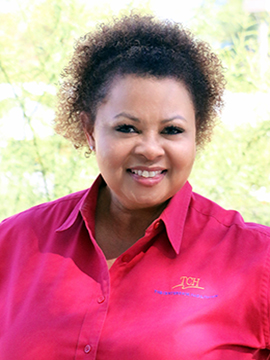 As Vice President of AbilityOne Contracts, Yvette Nellans oversees all of TCH's federal contracts, commercial contracts and other enterprise activities. She is responsible for managing and ensuring all contracts are operating in accordance with the scope of work and are in compliance with state and federal regulations. Yvette began her career with TCH over 23 years ago at Davis Monthan Air Force Base (DMAFB) where she brought her expertise in the food service industry to TCH. As she worked with the DMAFB food service employment program services and SourceAmerica personnel she gained the knowledge and experience to move into her current role at TCH. Yvette has gained her certification for Total Facility Management as a Facility Management Professional. Yvette is a member of the Arizona Restaurant Association. She has also served on the Tucson Unified School District Council and participated in the Tucson Chamber of Commerce. Among her many career highlights she was awarded the SourceAmerica Management Excellence Award for the Pac West Region for 2013-2014.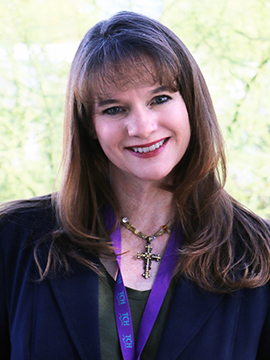 Dawn has been changing lives of people with disabilities for 29 years at TCH. Dawn has held a variety of positions at TCH which include; Group Home Supervisor, Human Resources Coordinator, Development Coordinator, K.i.D.S. Developmental Supervisor, and her current role as Director of Development. As Director of Development she is responsible for community outreach, bringing needed resources to the agency, writes grants, and oversees volunteers to ensure individuals with disabilities live a full meaningful life. She is involved with community partners like the Tempe Chamber of Commerce (past board chair) and is a graduate of Tempe Leadership Class XXVII. Dawn is an Arizona Native that grew up in Tempe. She is the Tempe Chamber 2017 Business Woman of the Year, Keller Williams Inspirational Hero, and recognized as one of the Phoenix Business Journal's Outstanding Women in Business.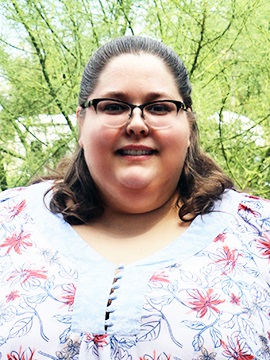 As Director of TCH's Human Resource department Kendell Gans administers programs related to employee hiring, retention, training and satisfaction working at TCH. She manages all of the TCH employee benefits programs, oversees benefits administration such as facilitating monthly benefits enrollment and serves as the main point-of-contact for outside agencies/vendors/brokers and TCH employees with regards to all TCH benefits. Ms. Gans ensures ongoing legal compliance with the U.S. Department of Labor, Equal Employment Opportunity Commission, Americans with Disabilities Act, Family Medical Leave Act, the Federal Services Contract Act, the U.S. Immigration and Naturalization Service, a Drug Free Workplace and other mandatory requirements or statutes regarding employee documentation and information. Ms. Gans holds a Bachelors of Science in Applied Psychology, and graduated in 2000 Suma Cum Laude.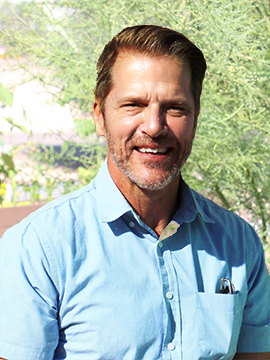 As Director of Quality Assurance Ben Campbell is responsible for and oversees quality compliance at TCH. In that capacity he has developed tools for monitoring TCH habilitation programs to ensure consistent compliance with state regulations. Mr. Campbell has extensive experience training new and existing employees at TCH. His emphasis has always been on providing quality supports for the individuals at TCH and empowering them to live in the least restrictive environment. He is also responsible for investigations involving allegations of abuse, neglect, or exploitation. Over the last few years Mr. Campbell's role has expanded to quality assurance for the entire organization, with an increased involvement in AbilityOne contract sites. Mr. Campbell joined TCH in 1989 after moving to Arizona from Portland, Oregon while completing his Bachelor of Arts in English. He began work for TCH in one of its residential group homes, providing supports for four individuals with developmental disabilities. He has recently served on the City of Tempe's Commission on Disability Concerns.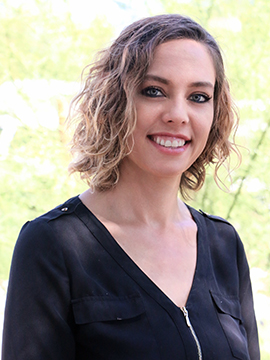 As Assistant Director of Outreach and Relationships for TCH, Karen Thomasson provides administrative and clerical support to the Senior Management team by managing the daily operations, maintaining office systems/procedures and supervising staff. She is also responsible for coordinating Board of Director meetings, events, scheduling, project management, and inventory control. She is also Co-chair of the Wellness Committee, and assists on the TCH Self-Advocacy Council. Karen is an Arizona native but has also lived in Maine and Florida before moving back to AZ. Before her time at TCH, Karen worked in customer service for more than 10 years.
The TCH Board of Directors is comprised of a diverse, altruistic, and talented group of individuals. Through their diverse backgrounds and skill sets, they provide TCH with critical support in executing its mission.
Accessibility Statement
Learn more about our statement
General
The Centers for Habilitation strives to ensure that its services are accessible to people with disabilities. TCH-AZ.com has invested a significant amount of resources to help ensure that its website is made easier to use and more accessible for people with disabilities, with the strong belief that every person has the right to live with dignity, equality, comfort and independence.
ADA Complaint Procedures English
ADA Compaint Procedures Spanish
Accessibility on TCH-AZ.com
TCH-AZ.com makes available the UserWay Website Accessibility Widget that is powered by a dedicated accessibility server. The software allows TCH-AZ.com to improve its compliance with the Web Content Accessibility Guidelines (WCAG 2.0).
Enabling the Accessibility Menu
The TCH-AZ.com accessibility menu can be enabled by clicking the accessibility menu icon that appears on the corner of the page. After triggering the accessibility menu, please wait a moment for the accessibility menu to load in its entirety.
Disclaimer
TCH-AZ.com continues its efforts to constantly improve the accessibility of its site and services in the belief that it is our collective moral obligation to allow seamless, accessible and unhindered use also for those of us with disabilities.
Despite our efforts to make all pages and content on TCH-AZ.com fully accessible, some content may not have yet been fully adapted to the strictest accessibility standards. This may be a result of not having found or identified the most appropriate technological solution.
Here For You
If you are experiencing difficulty with any content on TCH-AZ.com or require assistance with any part of our site, please contact us during normal business hours as detailed below and we will be happy to assist.
Contact Us
If you wish to report an accessibility issue, have any questions or need assistance, please visit the contact page and submit the form.