Our Mission
Finding creative and innovative ways to provide hope and purpose for individuals with disabilities
At TCH, we support some of the most vulnerable people in Arizona. We ensure the more than 23% of Arizona adults with developmental or physical disabilities have the support and opportunities they need to live life to the fullest. From helping adults with disabilities develop critical life skills to guiding them through career training with the goal of independent employment, we offer Arizonians with disabilities the tools they need to make their own choices, improve their abilities and gain control of their lives.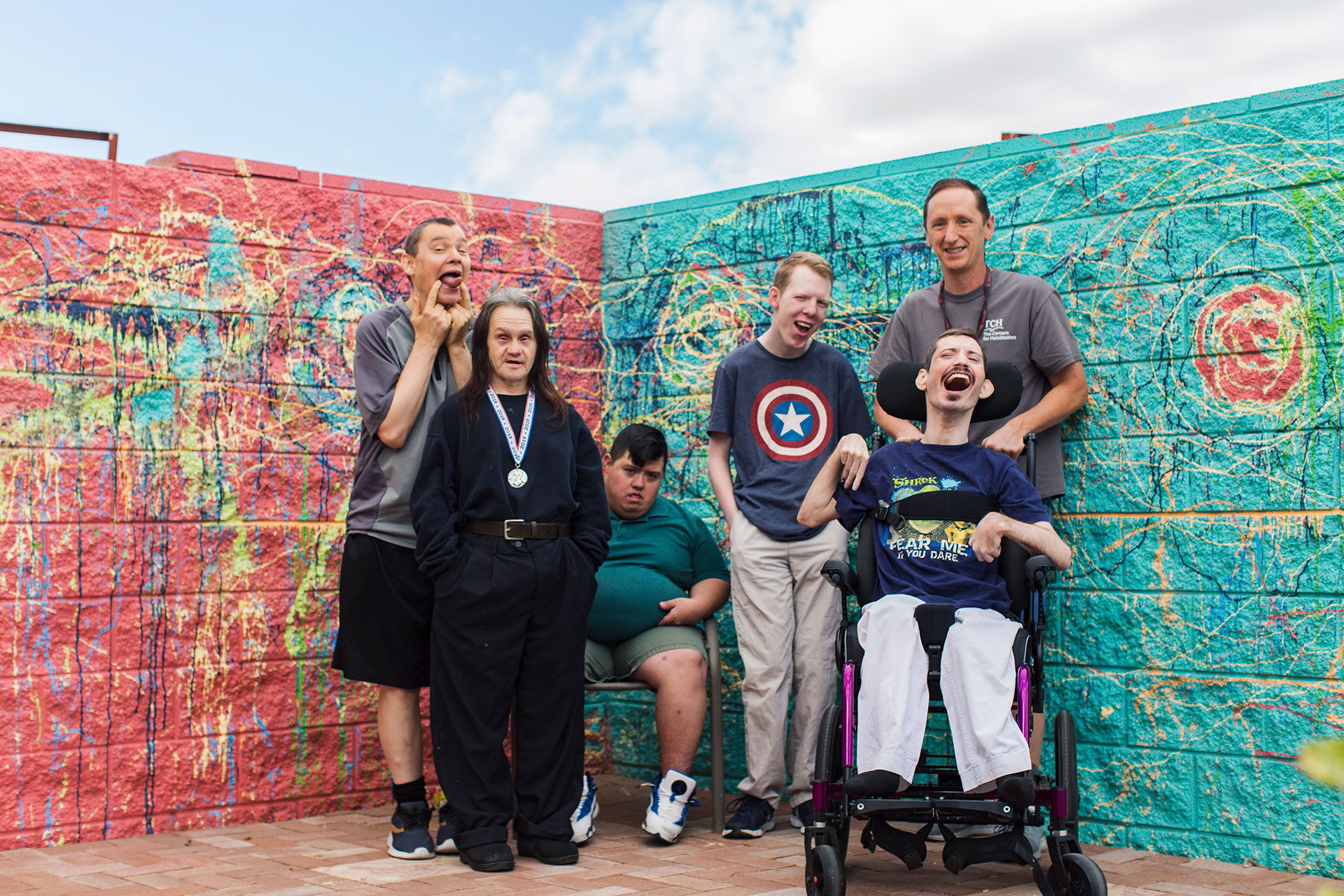 Senior Management Team
Meet our extraordinary management team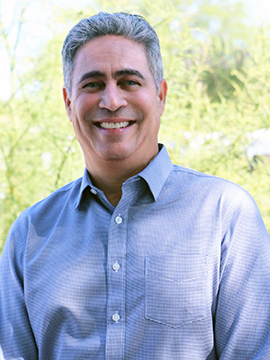 As Chief Executive Officer, Jeff is responsible for providing long term strategic planning and day to day leadership for the organization. Jeff works with the board of directors and the executive management team to establish and achieve business objectives consistent with the core values and mission of the organization.
Jeff took his first tour of TCH's facility in 2010 and was immediately drawn to its compelling mission. He subsequently served on the TCH board of directors for seven years, including two years as its chairman. Jeff has a B.A. from Boston University and a J.D. from the University of Arizona Rogers College of Law.
Prior to becoming TCH's CEO, he practiced management side labor and employment law at a local and national law firm, where he held various leadership positions. In addition, Jeff was also recognized on multiple occasions as a leading lawyer in his practice area by virtually every peer and client rating service, including; Best Lawyers in America, Martindale-Hubbell, Chambers are Partners USA, and Southwest Super Lawyer.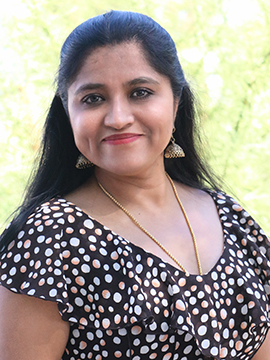 As Chief Financial Officer at TCH, Jayashree Ganesan is responsible for managing and controlling the various financial activities of TCH and its affiliated organizations. Her primary duties are to provide timely and accurate financial statements to the Senior Management and the Board of Directors. Ms. Ganesan oversees the financing needs and business opportunities that enhance the financial performance of the organization. Ms. Ganesan has over fifteen years of experience in industry and public accounting. Ms. Ganesan is a member of the Arizona Society of Certified Public Accountants. She is a proud graduate of Class XXXIV of the Tempe Leadership Program. She serves on the Board for the Tempe Chamber of Commerce and is part of the Economic Development Committee. As part of AAPPD, She Co-Chairs the CFO Committee and is actively involved in the ASK Committee. Jayashree has her Master's in Business Administration from the University of Madras, India. She is a licensed Certified Public Accountant in the State of Arizona.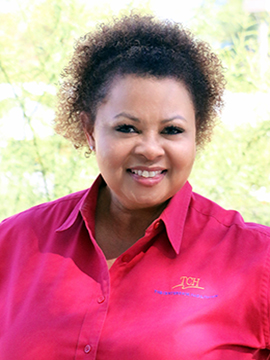 As Vice President of AbilityOne Contracts, Yvette Nellans oversees all of TCH's federal contracts, commercial contracts and other enterprise activities. She is responsible for managing and ensuring all contracts are operating in accordance with the scope of work and are in compliance with state and federal regulations. Yvette began her career with TCH over 23 years ago at Davis Monthan Air Force Base (DMAFB) where she brought her expertise in the food service industry to TCH. As she worked with the DMAFB food service employment program services and SourceAmerica personnel she gained the knowledge and experience to move into her current role at TCH. Yvette has gained her certification for Total Facility Management as a Facility Management Professional. Yvette is a member of the Arizona Restaurant Association. She has also served on the Tucson Unified School District Council and participated in the Tucson Chamber of Commerce. Among her many career highlights she was awarded the SourceAmerica Management Excellence Award for the Pac West Region for 2013-2014.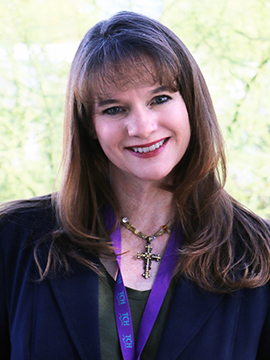 Dawn has been changing lives of people with disabilities for 29 years at TCH. Dawn has held a variety of positions at TCH which include; Group Home Supervisor, Human Resources Coordinator, Development Coordinator, K.i.D.S. Developmental Supervisor, and her current role as Director of Development. As Director of Development she is responsible for community outreach, bringing needed resources to the agency, writes grants, and oversees volunteers to ensure individuals with disabilities live a full meaningful life. She is involved with community partners like the Tempe Chamber of Commerce (past board chair) and is a graduate of Tempe Leadership Class XXVII. Dawn is an Arizona Native that grew up in Tempe. She is the Tempe Chamber 2017 Business Woman of the Year, Keller Williams Inspirational Hero, and recognized as one of the Phoenix Business Journal's Outstanding Women in Business.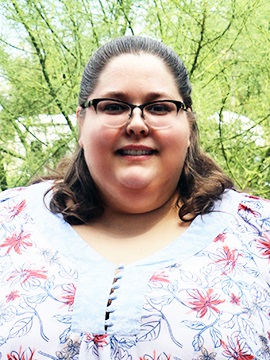 As Director of TCH's Human Resource department Kendell Gans administers programs related to employee hiring, retention, training and satisfaction working at TCH. She manages all of the TCH employee benefits programs, oversees benefits administration such as facilitating monthly benefits enrollment and serves as the main point-of-contact for outside agencies/vendors/brokers and TCH employees with regards to all TCH benefits. Ms. Gans ensures ongoing legal compliance with the U.S. Department of Labor, Equal Employment Opportunity Commission, Americans with Disabilities Act, Family Medical Leave Act, the Federal Services Contract Act, the U.S. Immigration and Naturalization Service, a Drug Free Workplace and other mandatory requirements or statutes regarding employee documentation and information. Ms. Gans holds a Bachelors of Science in Applied Psychology, and graduated in 2000 Suma Cum Laude.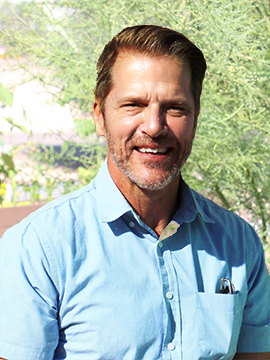 As DD Services Director, Ben Campbell is responsible for and oversees quality compliance at TCH. In that capacity he has developed tools for monitoring TCH habilitation programs to ensure consistent compliance with state regulations. Mr. Campbell has extensive experience training new and existing employees at TCH. His emphasis has always been on providing quality supports for the individuals at TCH and empowering them to live in the least restrictive environment. He is also responsible for investigations involving allegations of abuse, neglect, or exploitation. Over the last few years Mr. Campbell's role has expanded to quality assurance for the entire organization, with an increased involvement in AbilityOne contract sites. Mr. Campbell joined TCH in 1989 after moving to Arizona from Portland, Oregon while completing his Bachelor of Arts in English. He began work for TCH in one of its residential group homes, providing supports for four individuals with developmental disabilities. He has recently served on the City of Tempe's Commission on Disability Concerns.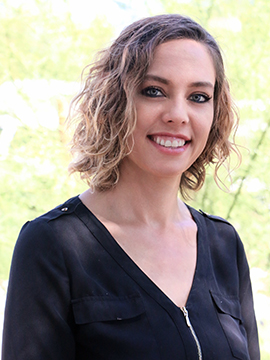 As Assistant Director of Outreach and Relationships for TCH, Karen Thomasson provides administrative and clerical support to the Senior Management team by managing the daily operations, maintaining office systems/procedures and supervising staff. She is also responsible for coordinating Board of Director meetings, events, scheduling, project management, and inventory control. She is also Co-chair of the Wellness Committee, and assists on the TCH Self-Advocacy Council. Karen is an Arizona native but has also lived in Maine and Florida before moving back to AZ. Before her time at TCH, Karen worked in customer service for more than 10 years.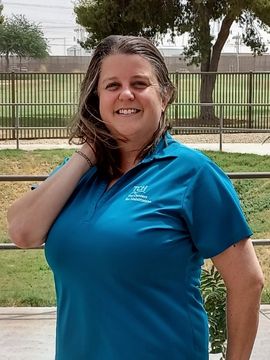 Born and raised in Arizona, Krista began working in the field of developmental disabilities in 2002, while pursuing her bachelor's degree in Music Therapy at Arizona State University. She became a Board Certified Music Therapist in 2007, and worked full-time in this capacity for several years before joining the TCH family in 2010. She held several roles at TCH – Group Home Supervisor, Day Program Supervisor and then Assistant Manager, and Quality Assurance Administrator – before her promotion to her current role in September 2022. In this role, she is primarily responsible for ensuring compliance with TCH and DDD policies throughout TCH's programs, developing tools and strategies for enhancing quality supports, and investigating any allegations of abuse, neglect or exploitation. She is also a founding member of TCH's Employee of the Month committee and is a firm believer in identifying and celebrating employee excellence. In addition to her work at TCH, Krista continues to carry a caseload of private music therapy clients and participates in volunteer work with persons with disabilities through her local church in Tempe and alongside partners in Romania, where she frequently travels.
Board of Directors
The TCH Board of Directors is comprised of a diverse, altruistic, and talented group of individuals. Through their diverse backgrounds and skill sets, they provide TCH with critical support in executing its mission.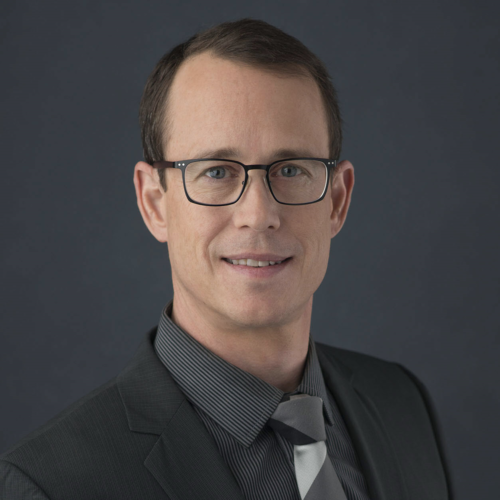 When Andy Johnson toured The TCH facility in 2016, he was immediately struck by the work the organization does to provide hope and purpose for individuals with disabilities. Although he has a relative who needs similar care, he never understood the scope of the services and the difference they make to those in need. Since 2016, he has volunteered nearly 300 hours of his time to help TCH's clients gain confidence, improve their abilities and overcome barriers to quality living. Through his service on the board of directors, he has helped with critical fund-raising efforts, garnered support from legislators, recruited new board members and served ice cream floats and cotton candy to hard-working staff members. Andy moved from Vice-Chair to Board Chair in 2022.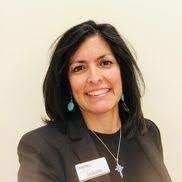 Cecilia Ashe joined the TCH Board of Directors in 2018. She is on the Executive Committee currently serves as Vice Chair. Cecilia is the Vice President/Chief Operations Officer for Landings Credit Union with locations in Tempe, Mesa, Gilbert, and Chandler. She is part of the Executive Management Team, Asset/Liability Committee and oversees Branch Operations, Business Development, and Investment Services.
Cecilia prides herself on being a community enthusiast of people helping people. Current and past affiliations include Board Member for TCH, Diversity & Inclusion Committee for Tempe Union High School District, City of Chandler Economic Development Advisory Board, Tempe Chamber Women in Business Mentorship Program, Rotary International, Kiwanis, Maricopa Economic Development Alliance and Maricopa Parks, Recreation, and Libraries among many others during her career.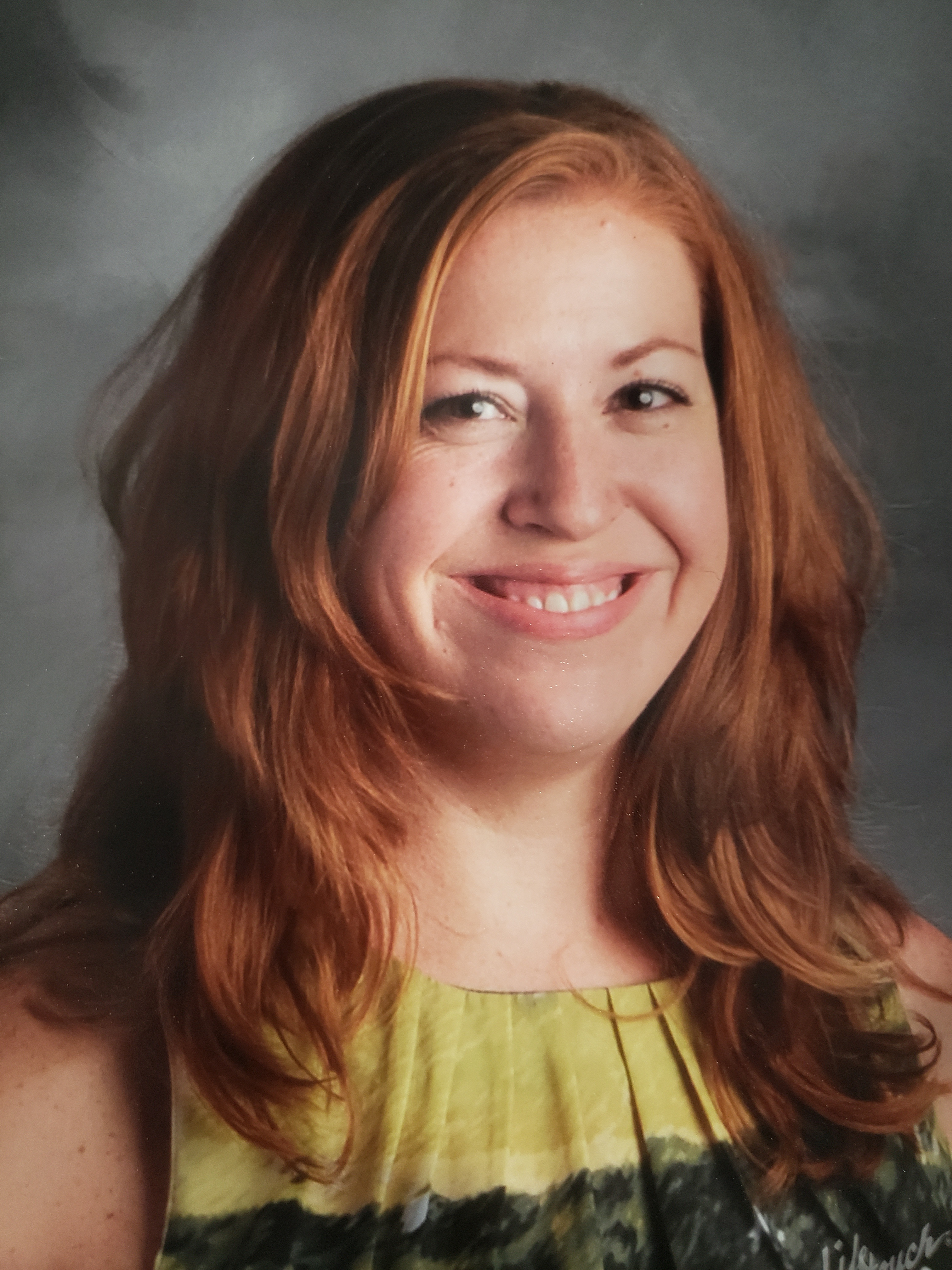 Kate joined the TCH Board in 2018. She joined the Executive Committee in 2022 as the Board Corporate Secretary. She is a member of the Monster Mash Committee and contributes greatly every year to the success of the event. Kate is an Arizona and nationally certificated school psychologist and earned the status of Diplomate in School Neuropsychology from the American Board of School Neuropsychology. She completed 19 years in the public schools, emphasizing the importance of assessment, family advocacy and engagement, collaborative team practices, transition to postsecondary education and employment, and school-based crisis prevention, intervention, and response. In addition to assessment and educational advocacy, Kate provides reading and tutoring instruction utilizing Lindamood-Bell's evidence-based programs.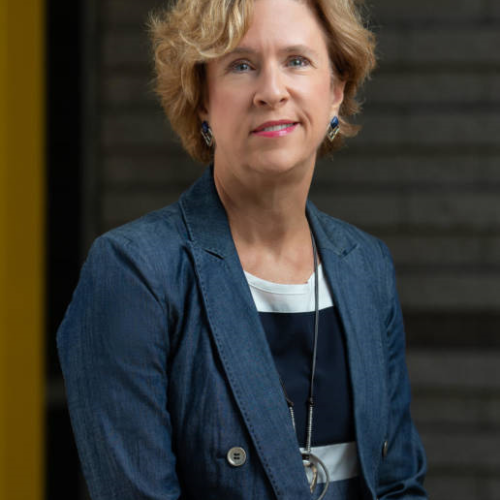 Cindy Lee joined the TCH Board in 2019. She became to Board Treasurer in 2022, and is an essential member of the Monster Mash Committee. She has worked in the financial area of the construction industry since 1995. She is currently serving as the Chief Financial Officer (CFO) of Haydon Building Corp, where she has been since 2003. Prior to that, she served as the CFO of Pulice Construction, and the Controller of Schuff Steel in Phoenix, AZ.
Cindy is a proud member of the Valley of the Sun chapter of the Construction Financial Management Association (CFMA), having served as the chapter president.
When Cindy is not managing the financial accounting department at Haydon, you can find her traveling abroad with her family, swimming laps in her pool, working on home improvement and DIY projects, or trying a new recipe in the kitchen while drinking wine and bingeing on Netflix. She is an avid reader of all things non-fiction, believing that the truth is always more interesting than anything fictional.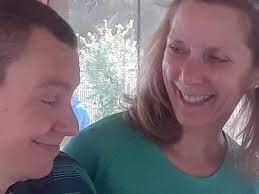 Sheryl Carity joined the TCH Board of Directors in 2016. She sits on the Finance Committee and is an integral part of the TCH Monster Mash Committee. Her contributions to the annual Monster Mash event has contributed to the event's growing success. She has worked for Formal Fashions Inc. for over 30 years and for over 20 years she ran the full operation for the owner. The company is an apparel manufacturing company located in Tempe AZ.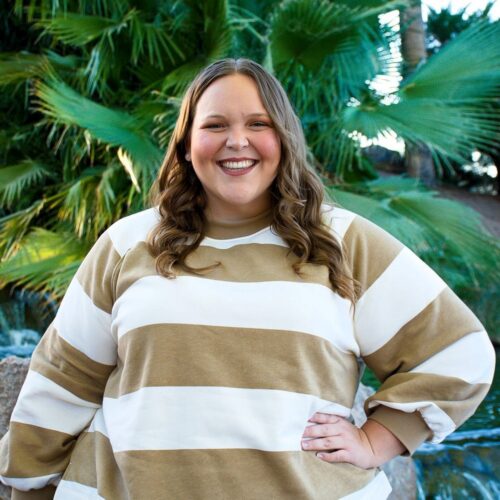 Taylor Gibson joined the Board in 2023. Taylor currently works as an Associate Researcher for Yardi Systems . She uses her researching skills to assist with market/property data, gather marketing data through external phone interviews and internet searches, use your strong organizational skills to compile real estate information, update data in spreadsheets and internal data entry forms, as well as provide general assistance and support as required. Prior to joining Yardi, she worked as the Lead Paraprofessional for Special Education at Corona del Sol. She provided support for individual students inside and outside the classroom to enable them to fully participate in mainstream educational and social activities, implement Individualized Education Plans for high school students conduct progress monitoring to track student achievement, create coverage schedules for paraprofessionals, as well as act as liaison between the paraprofessionals and the special education team lead.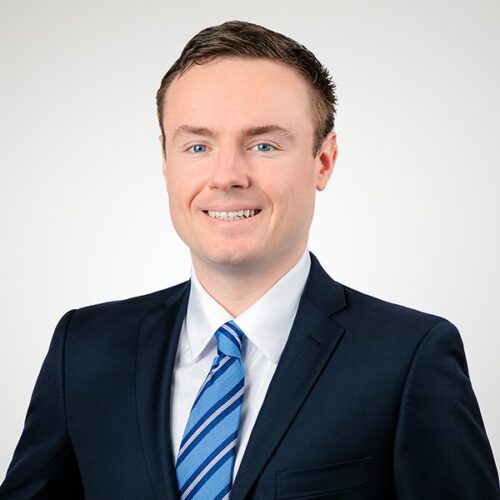 Ryan Hogan joined the Board in 2023. Ryan is a member of the Snell & Wilmer's special litigation and compliance group. He has represented clients in a variety of litigation cases including defamation, wrongful death, condemnation, criminal, and commercial matters. Ryan has experience handling all phases of litigation, including dispositive motion briefing, oral arguments, depositions, and trial preparation. Ryan also has experience in appellate work, assisting in drafting briefs submitted to the Arizona Court of Appeals and Ninth Circuit Court of Appeals as well as petitions for review to the Arizona Supreme Court.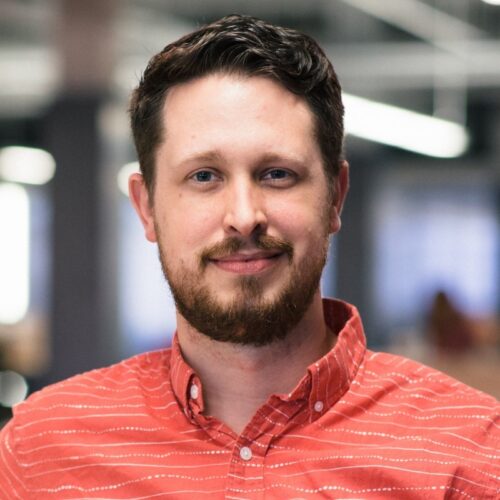 Mike Jones joined the Board in 2022. As CEO and Managing Partner of Resound, Mike Jones passionately pursues his beliefs with every client as he leads this award-winning B2B branding agency's vision, strategy, and business development. He preaches these beliefs as co-author of the book, You Are Remarkable: How To Unlock Your Authentic Brand To Attract Loyal Customers as well as hosting two podcasts, Resoundcast and AZ Brandcast. Mike lives in very sunny Mesa, Arizona with his wife and three kids. When he's not doing all that stuff above, you can usually find him playing bass guitar (like the rock star he used to be), reading a good (and lengthy) history book, and, of course, sipping a cup of home-roasted coffee.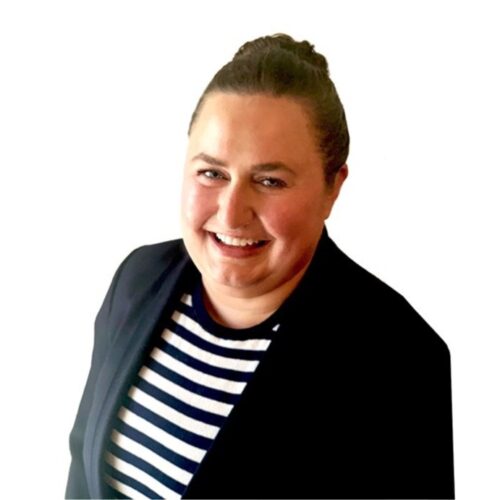 Meaghan Kramer joined the Board in 2015. Meaghan is a civil rights lawyer at the Arizona Center for Disability Law (ACDL), where she is the Managing Attorney for the healthcare team. Through her work at ACDL, Meaghan targets systemic issues affecting Arizonans with disabilities in healthcare, voting, and employment matters. A long-time mental health and disability advocate, Meaghan is a former Chair of The TCH Board. She serves on the Arizona Board of Behavioral Health Examiners, the local Ryan White Planning Council, and the Phoenix Mayor's Commission on Disability Issues. Meaghan is also involved with NCJW Arizona and the organization's fight for reproductive justice in our state. Meaghan presents and writes on issues related to Arizona's healthcare system, employment discrimination, and unconscious bias in the workplace. She has degrees in Public Administration, and Law from the University of Arizona.
Meaghan and her wife Emily live in north central Phoenix with their dog, Frankie.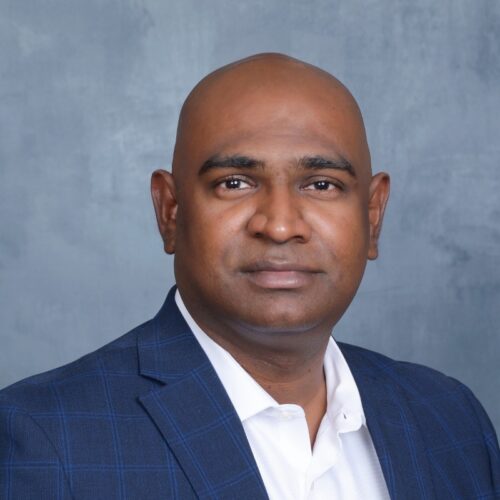 Suresh joined the TCH Board in 2021. The Senior Vice President of technology at MST Solutions, he is a seasoned technology leader in managing and leading multiple technical teams to solve and deliver complex business solutions. Suresh has a proven record of accomplishment of successful strategic leadership in nurturing relationships with C-Level executives and building account portfolio through the business startup phase. Suresh has a hands-on technical background with Salesforce, Java/J2EE, Microsoft.Net, and AWS Cloud technologies. Suresh has expertise in leading engineering teams by inspiring excellence, career development, and empowering team cultures. Suresh lives with his lovely wife and 2 beautiful children in Tempe.
Chad joined the Board in 2023. He is fluent in American Sign Language and is a certified/licensed sign language interpreter. He enjoys working with wood, specifically working on a wood lathe, making pens, rings, and other projects.
The TCH Board of Directors is comprised of a diverse, altruistic, and talented group of individuals. Through their diverse backgrounds and skill sets, they provide TCH with critical support in executing its mission.
Accessibility Statement
Learn more about our statement
General
The Centers for Habilitation strives to ensure that its services are accessible to people with disabilities. TCH-AZ.com has invested a significant amount of resources to help ensure that its website is made easier to use and more accessible for people with disabilities, with the strong belief that every person has the right to live with dignity, equality, comfort and independence.
ADA Complaint Procedures English
ADA Compaint Procedures Spanish
Accessibility on TCH-AZ.com
TCH-AZ.com makes available the UserWay Website Accessibility Widget that is powered by a dedicated accessibility server. The software allows TCH-AZ.com to improve its compliance with the Web Content Accessibility Guidelines (WCAG 2.0).
Enabling the Accessibility Menu
The TCH-AZ.com accessibility menu can be enabled by clicking the accessibility menu icon that appears on the corner of the page. After triggering the accessibility menu, please wait a moment for the accessibility menu to load in its entirety.
Disclaimer
TCH-AZ.com continues its efforts to constantly improve the accessibility of its site and services in the belief that it is our collective moral obligation to allow seamless, accessible and unhindered use also for those of us with disabilities.
Despite our efforts to make all pages and content on TCH-AZ.com fully accessible, some content may not have yet been fully adapted to the strictest accessibility standards. This may be a result of not having found or identified the most appropriate technological solution.
Here For You
If you are experiencing difficulty with any content on TCH-AZ.com or require assistance with any part of our site, please contact us during normal business hours as detailed below and we will be happy to assist.
Contact Us
If you wish to report an accessibility issue, have any questions or need assistance, please visit the contact page and submit the form.